2005 Jeep Rubicon Unlimited
Protection/Towing
---

Steering Gear Skid Plate:
-Mopar
-Nice piece. I like the fit and finish.
-Covers steering arm as well as steering box!
-Bolts to bumper as well as frame.
-Found it at local dealer for $90.
http://www.mopar.com/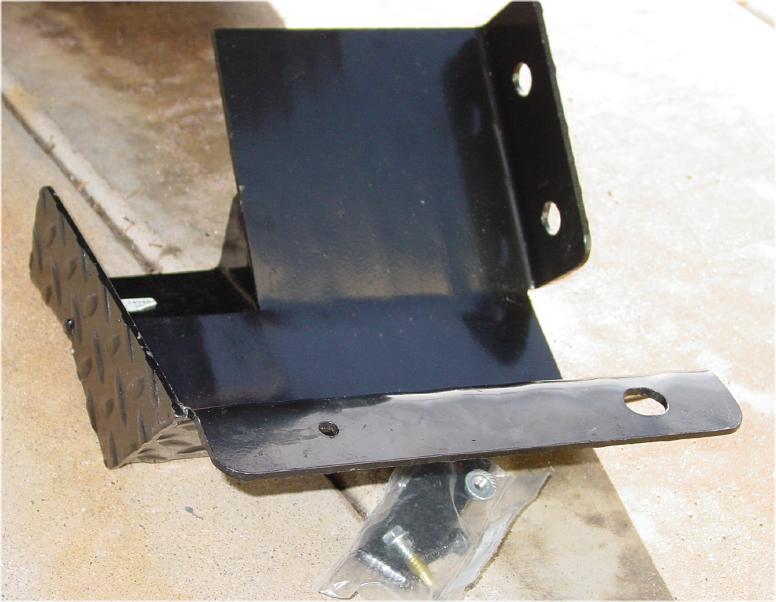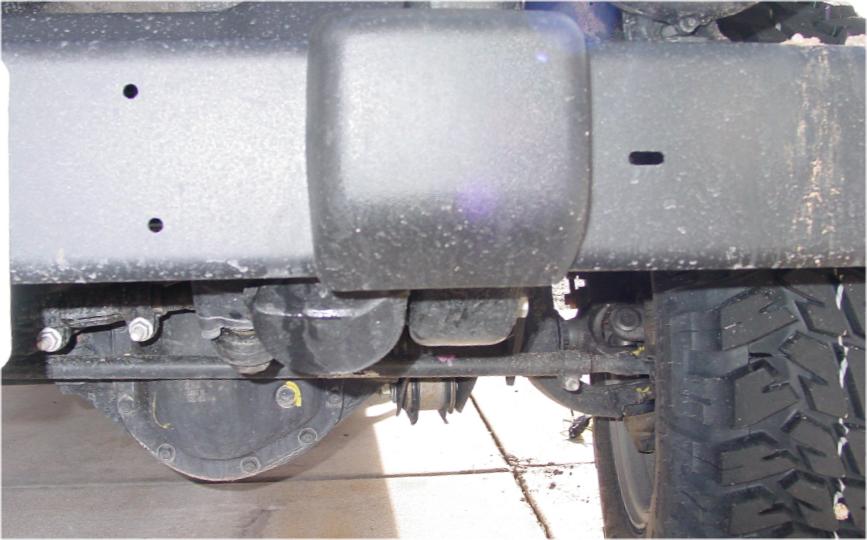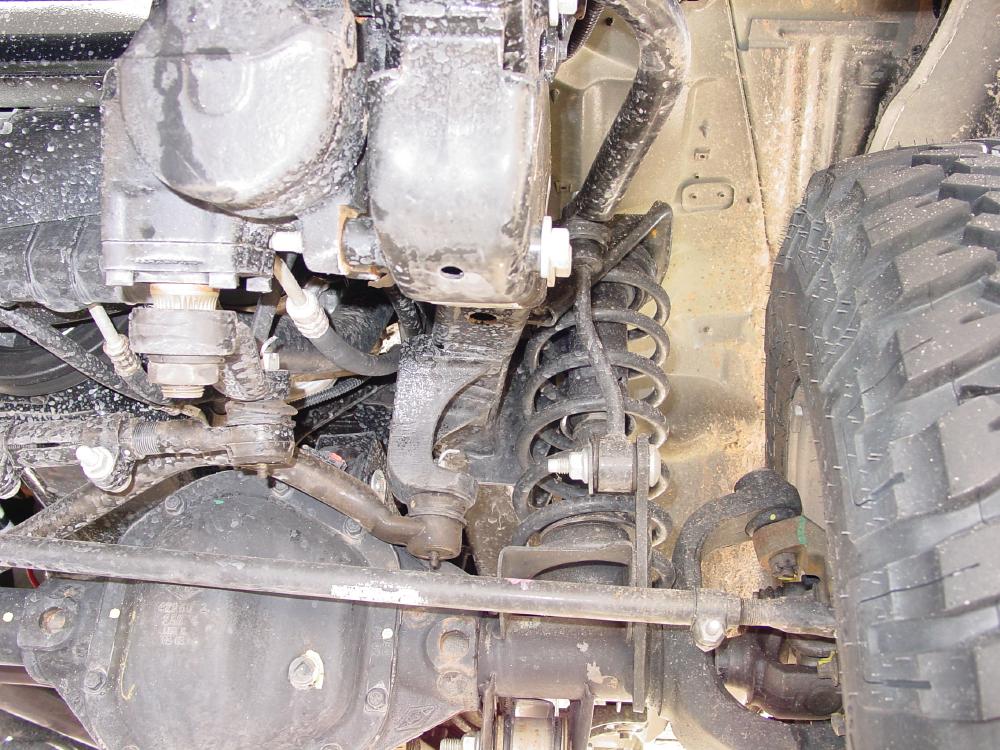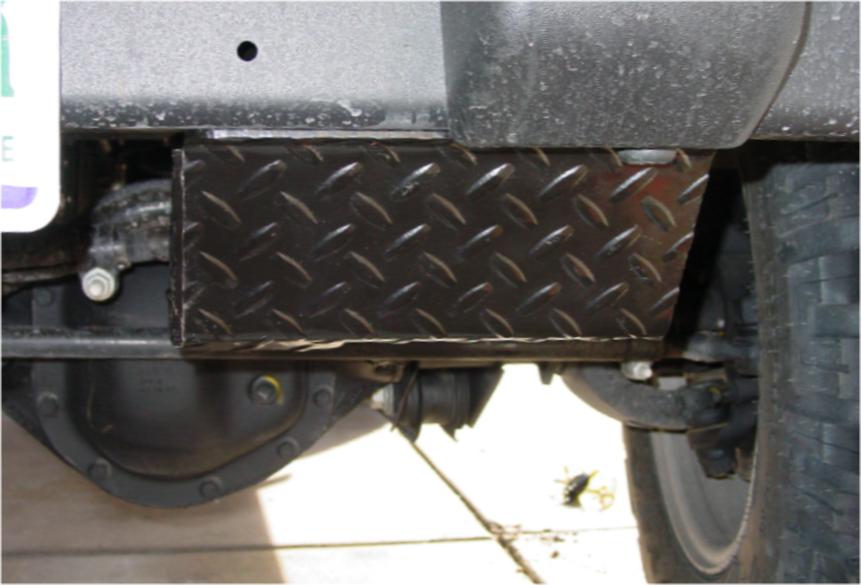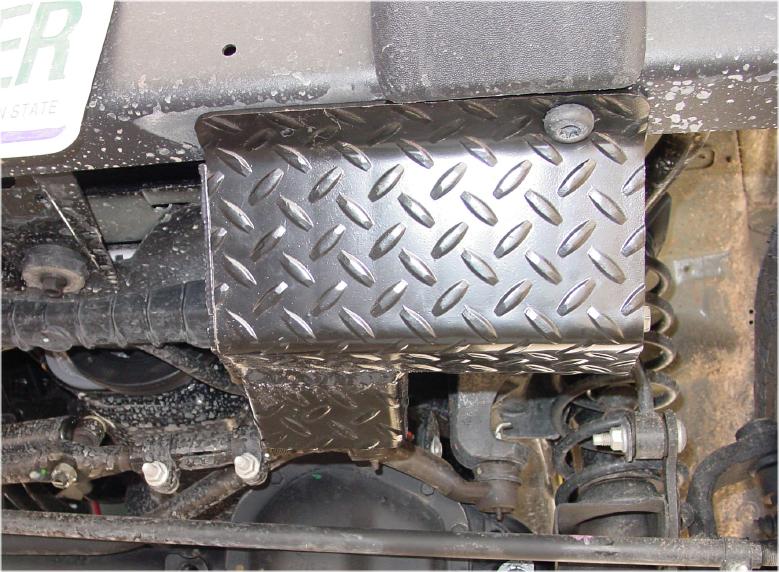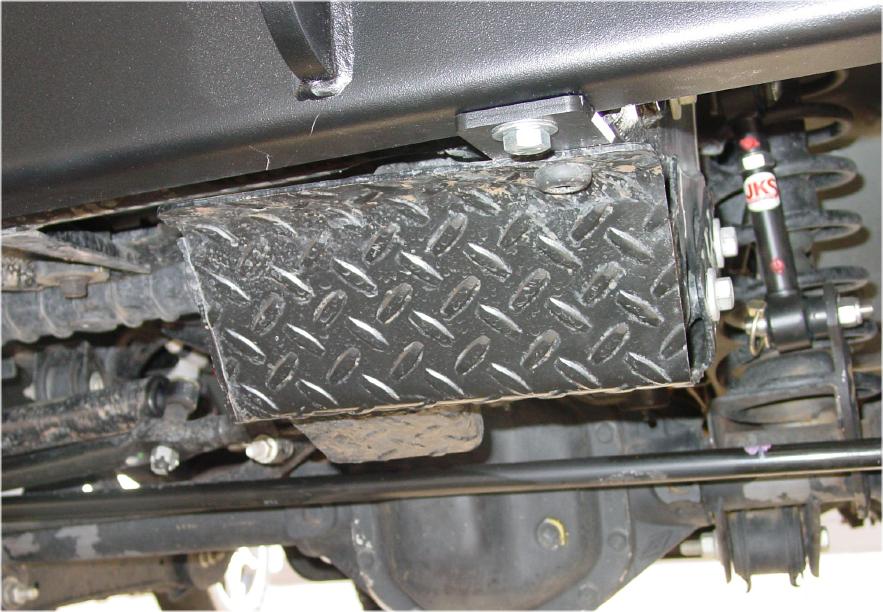 ---

Engine Skid Plate and Tummy Tucker:
-Jeep Medic
-Bought at 4x4rockshop.com
-Package deal lowered price $20.
-Requires 1" body lift, and 1" engine lift.
-Approximately 2" clearance increase.
-Ujoint angle was barely increased. No vibration increase.
-Slight rattle above transfer case. Possible interference with body.
-Locker mounting bolts were damaged from faulty shipping box. I managed to get 3 of them working.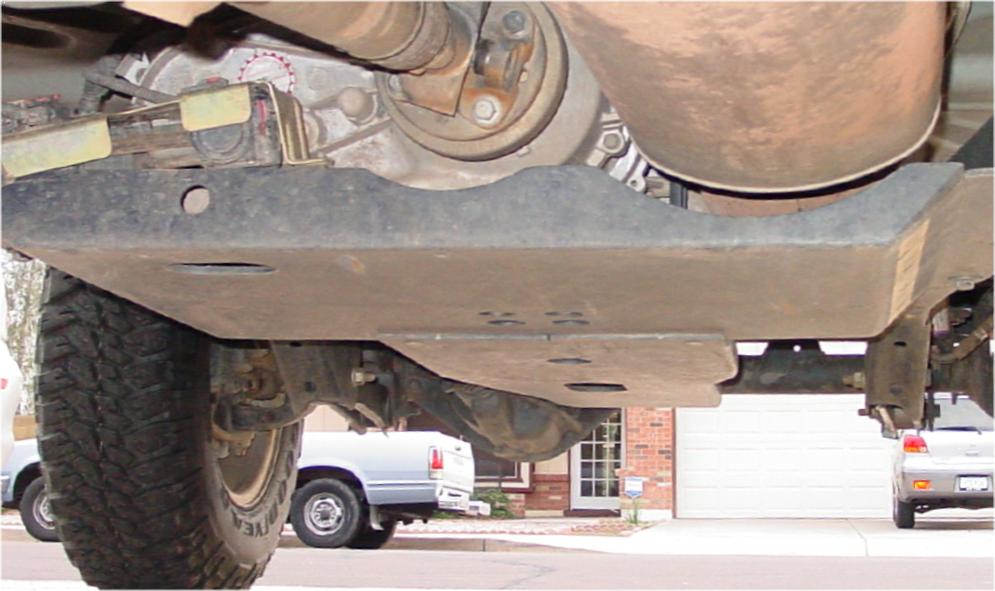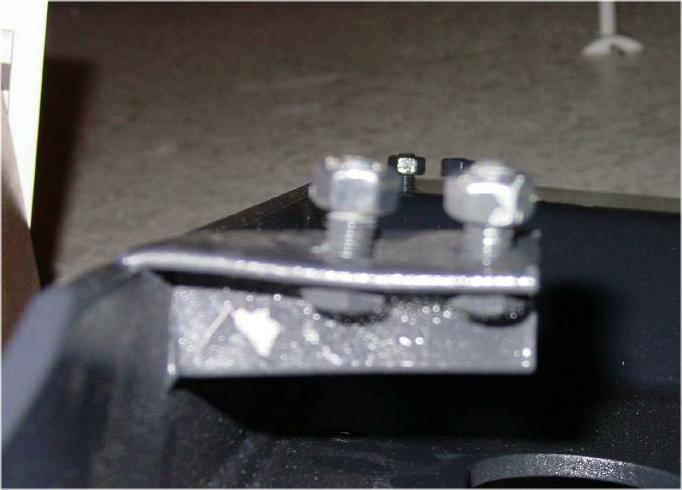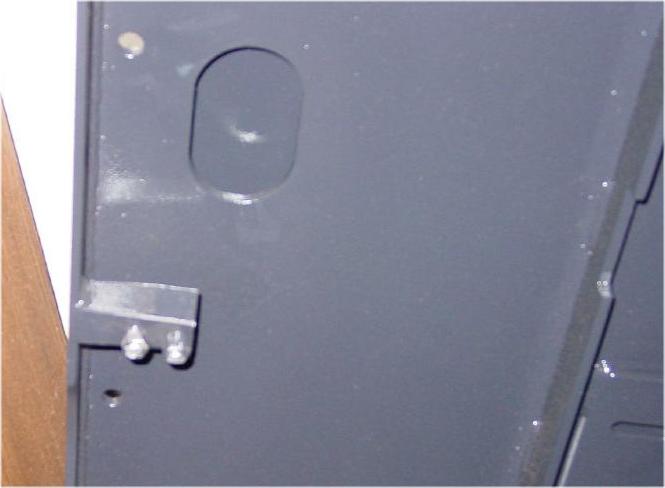 ---
Sliders:
-ShrockWorks.
-Extremely beefy.
-Bought it unpainted. I plan to keep it looking good with rattle cans.
-Extremely heavy Mo-Fo. Around 97 lbs for the longer "Unlimited" version.
-Easy to install, HOWEVER, due to the weight you really need 2 folks and a floor jack to install these.
-I like the tie-in to the roll-cage, but have sharp drill bits...
-The laser cut Shrockworks looks pretty stupid, and out of place. It could have been a LOT smaller. Heck, it could have been a sticker.
-They hang down from the body, but not much. You can tell at the front/rear splash gaurds.
http://www.shrockworks.com/jeepbars.htm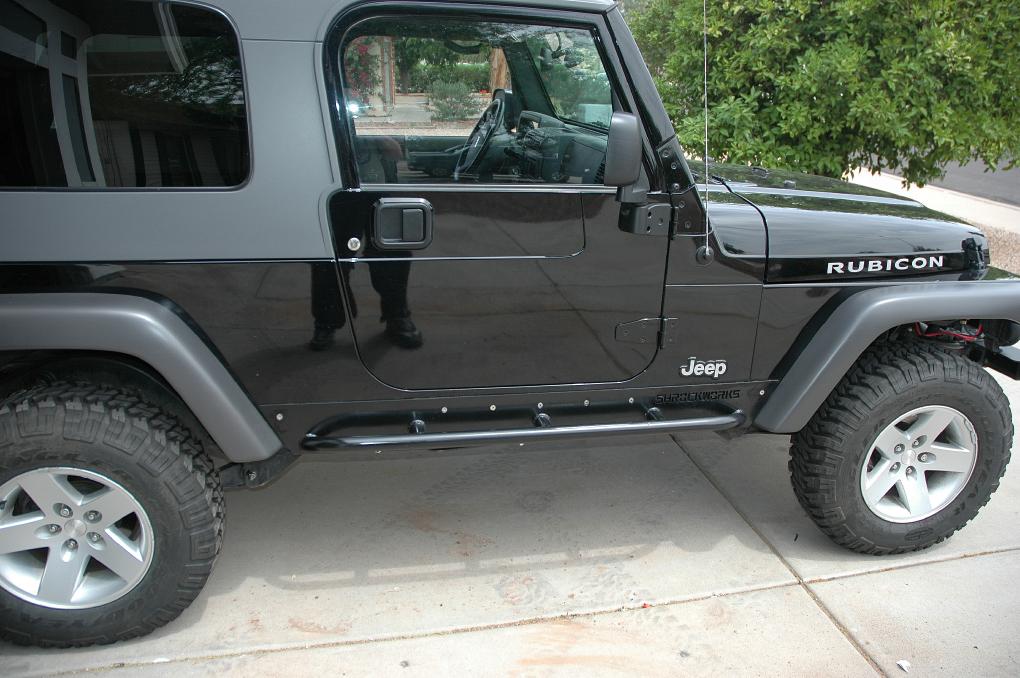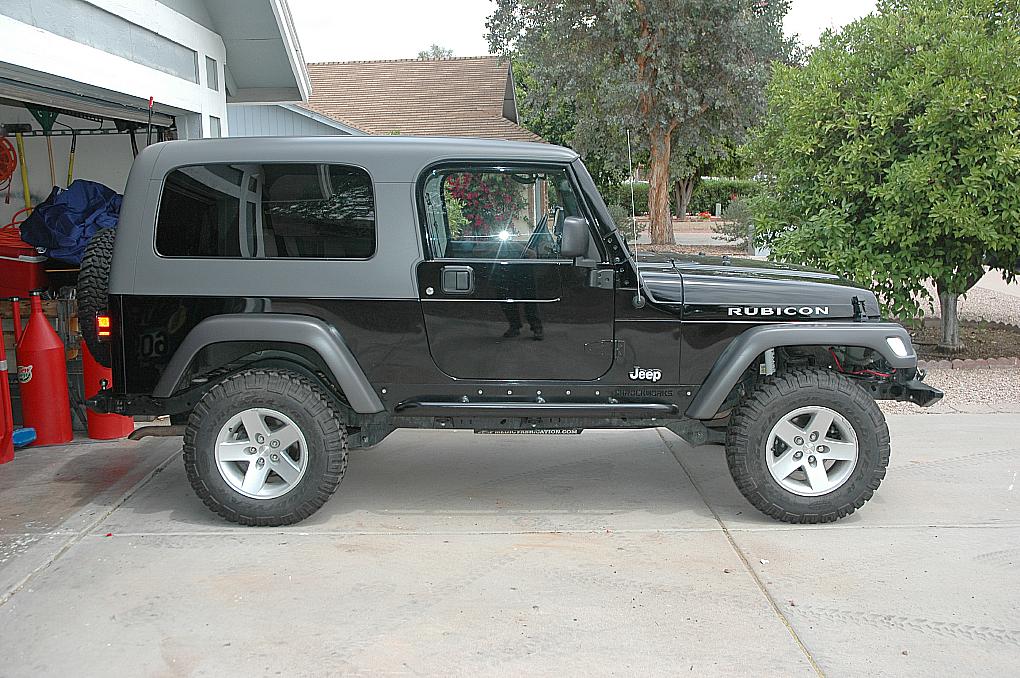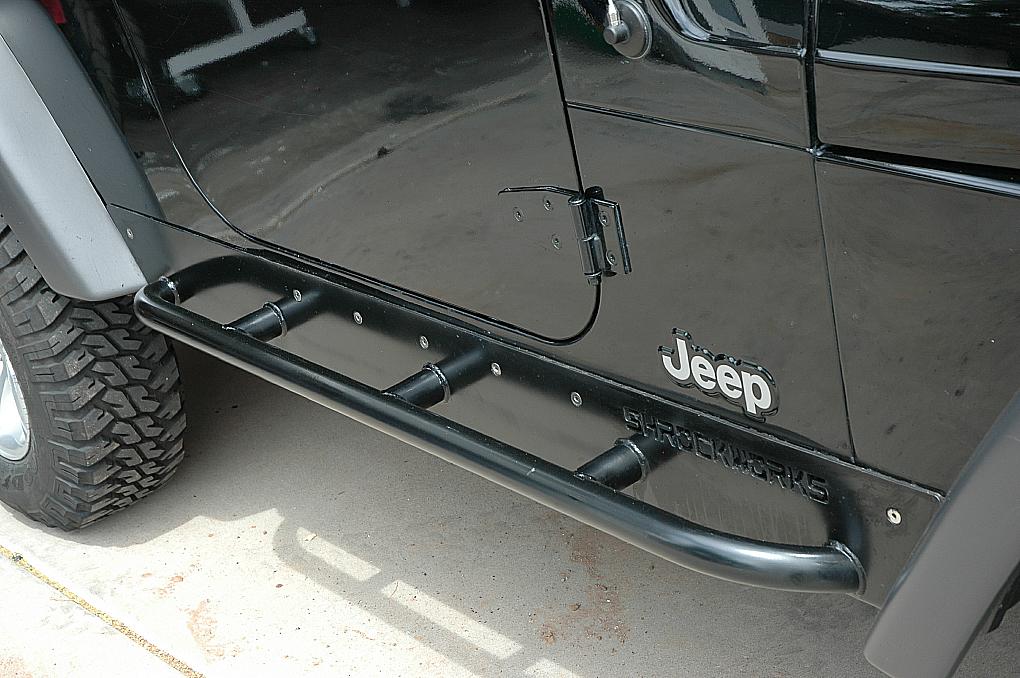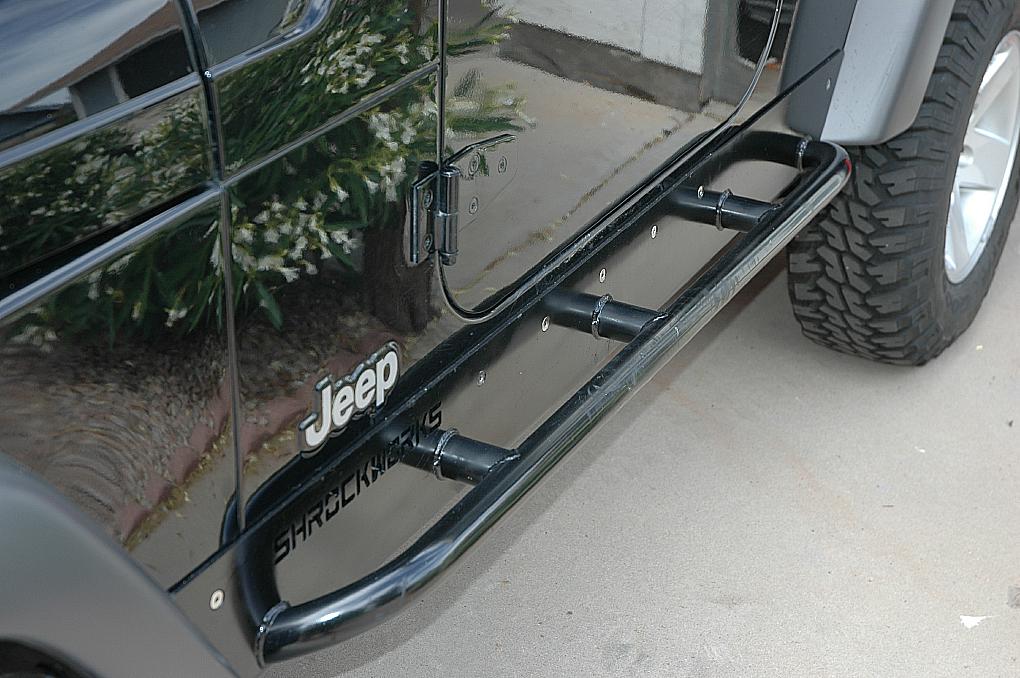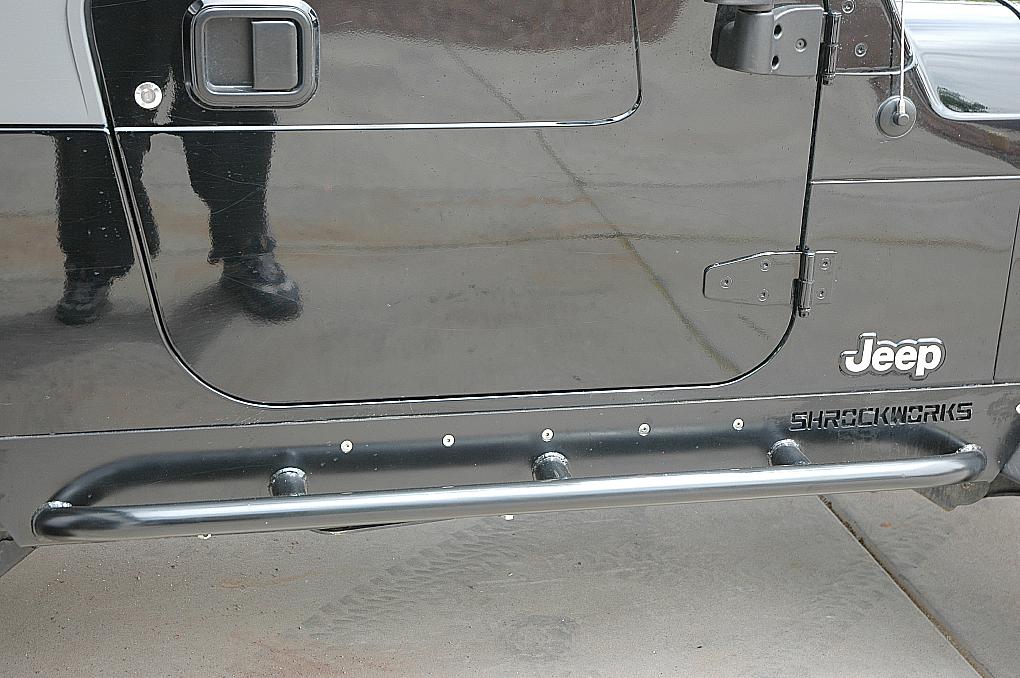 ---
Paint Protection:
---

Differential Protection:
-Simply Offroad Rock Halos
-Didn't fit behind stock Rubi trackbar...needs 2" lift.
-Plasma cut to shorten to fit front stock.
---

Bumpers:
-Durango 4x4 Rock 57" Front Bumper.
-Extremely thick 1/4" construction.
-Grill bar is a nice beefy unit.
-Needed to drill bumper to accept stock light location "tabs."
-Mopar Steering gear box skid bolted right up.
-Good looking thick powdercoating.
http://www.durango4x4.com/index.htm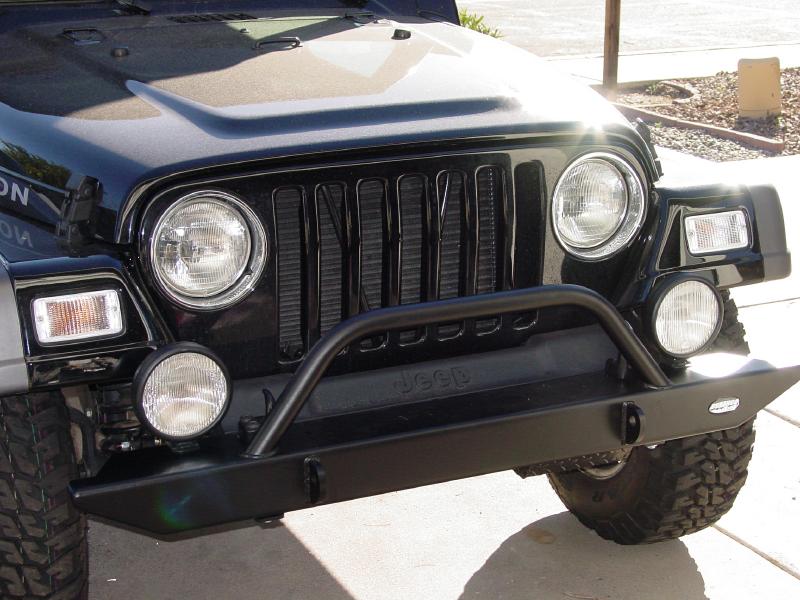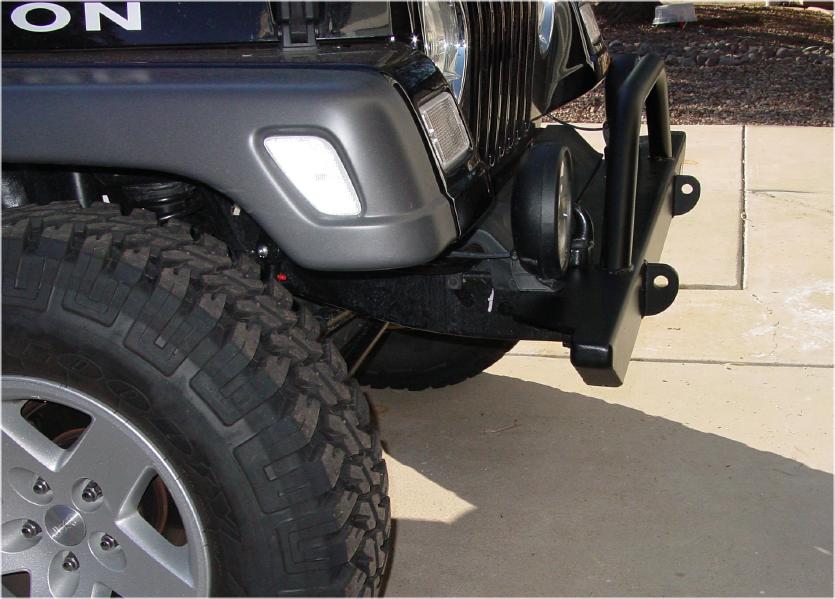 ---

-Durango 4x4 Rock Rear Bumper w/ 2" Receiver & Tow Tabs, 57" width.
-Extremely thick 1/4" construction. 4 sided from the frame to each end. 3 sided in the middle
where the reciever is.
-Chain hooks and reciever lock are on the backside.
-Reciever hole is too short to accept my tow bar. I had to shave off about 1/2" of my reciever.
-Bumper extra mounting tabs create a nice solid mounting system.
8 stock bolts(drill out 4 bolts in X-member.)
1/4" Upper/Outer frame mount with one bolt on bumper and two self tapping screws on frame.
1/4" Lower frame mount with one bolt on bumper, and one bolt on frame.
-Nice thick powdercoating.
-Removed both the front and rear tow hooks.
-Welded rear bumper brace to the frame, to suppliment self-tapping screws.
http://www.durango4x4.com/index.htm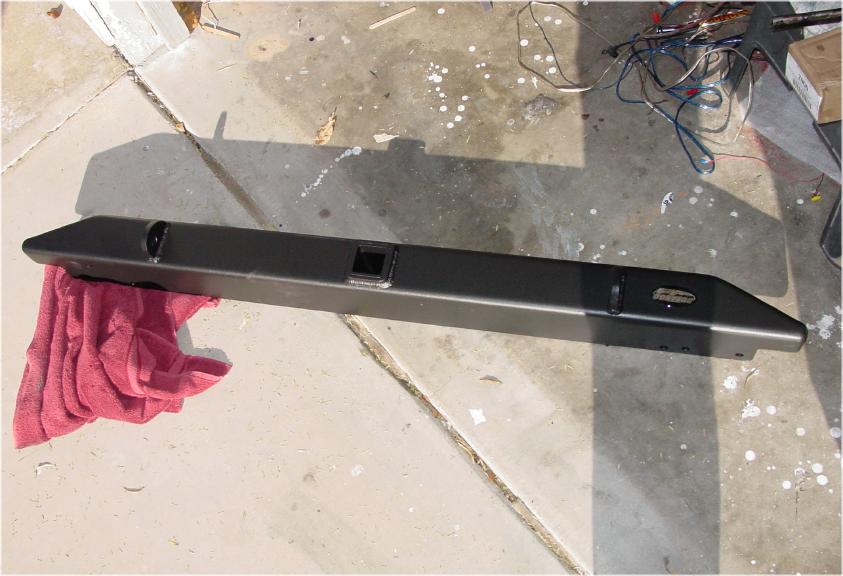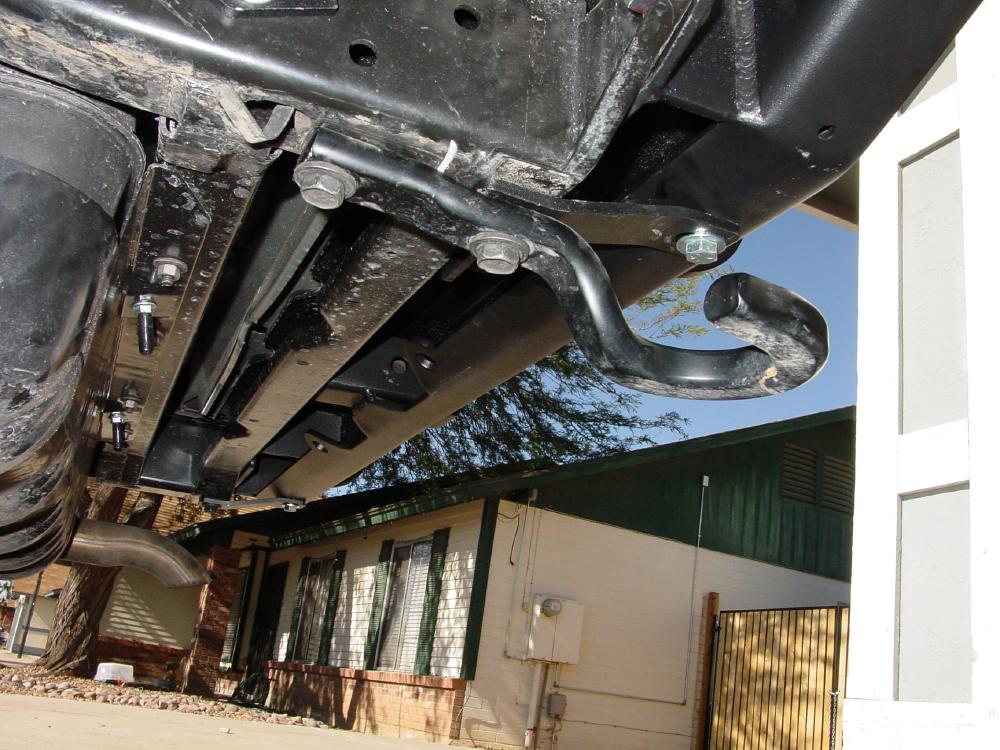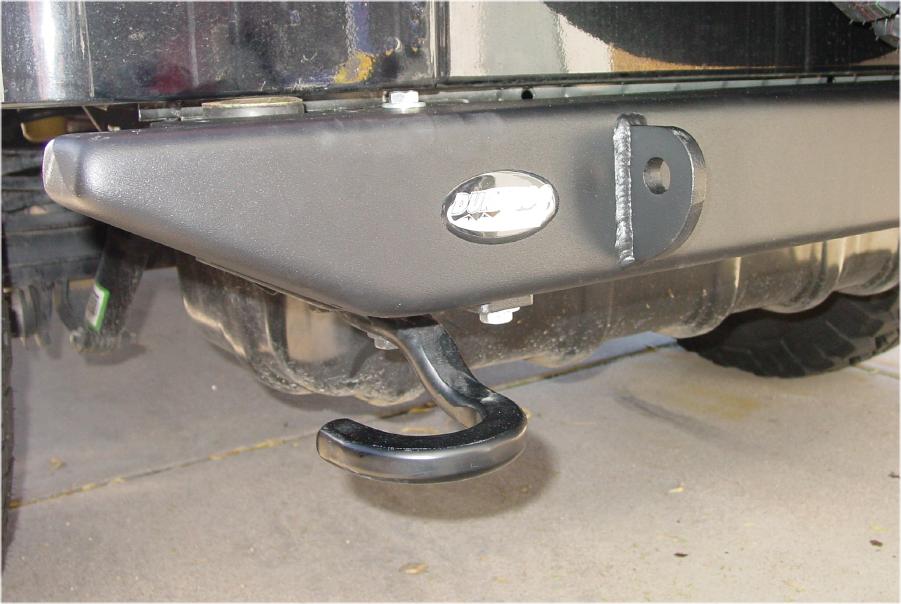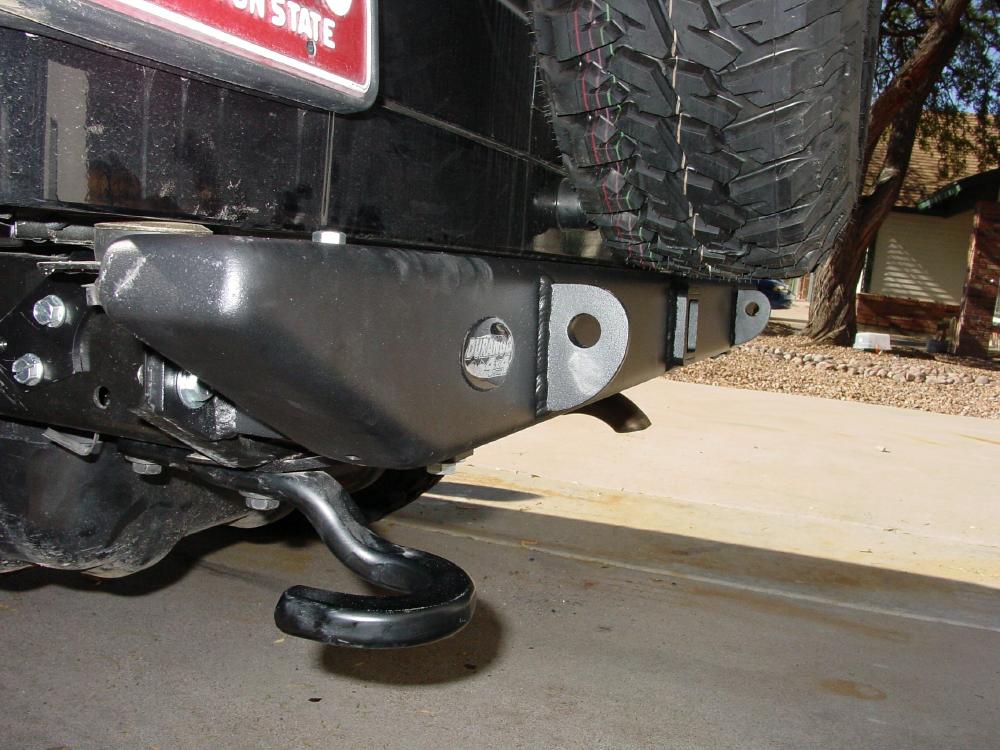 Towing upgrades:
-Wiring from Mopar.
-Reciever hitch modified to fit receiver...too long.
-2" hole plasma cut in bumper to protect electric plug.
-SST 6-32 screws with nylocks. Anti-sieze used to prevent corrosion.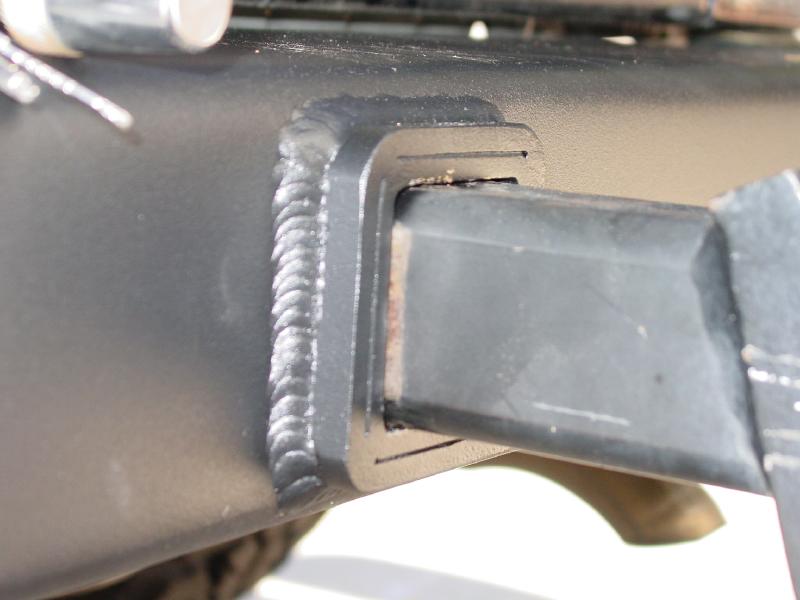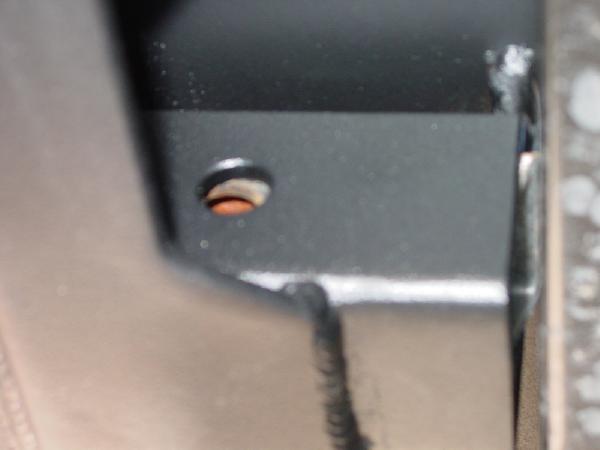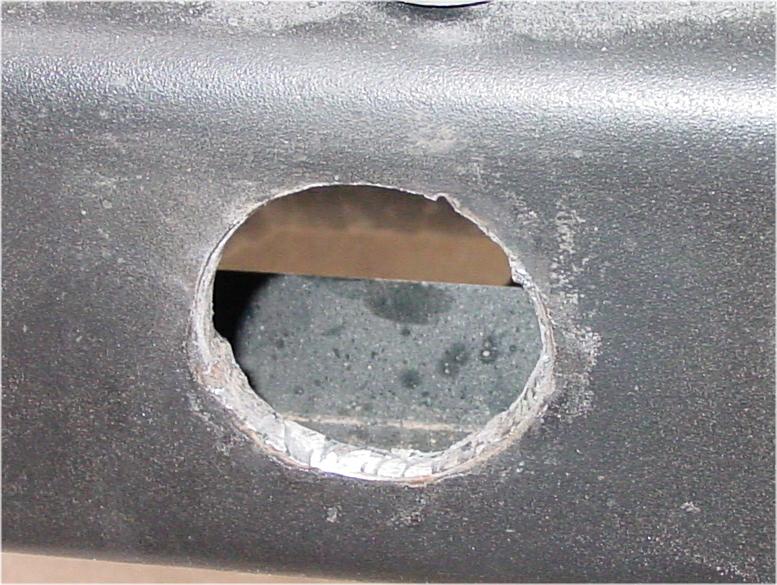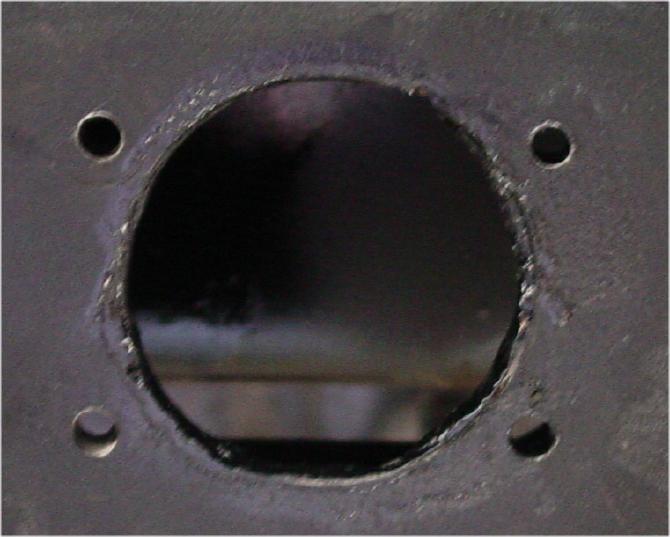 ---
Back to Jeep Index