2005 Jeep Rubicon Unlimited
Electronic Additions:
---
GPS
-Mount System.
-Uses cheap easy to find cable U-clamp.
-Ram mount and Tourtech mount are from www.cycoactive.com
-Great visability. No glare, and always "heads up."
-Great portability. Ready to disco, and make a run for it, if needed.
-Need to run power cords. However, with internal antenna, the GPS 3 uses very little battery. The Rhino is pretty thirsty.
-Both GPS's were purchased locally.
---


-Garmin 60 and Ram mount.



---


-Garmin 3 and Tourtech mount, on Ram universal plate.



---


-PDA/GPS combo mount, on Ram universal mount.
---
STEREO UPGRADE

-RB-1 Navigation Radio.
-Purchased on Ebay for half of retail.
-Includes a specialized mounting bracket, navigation disk, and gps antenna.
-Improves Sat display with names/descriptions.
-Sometimes the Sat radio stops working for no reason, then starts again after you turn off the unit for a few minutes.

---


-Speaker Upgrades.

---


-Sirius Upgrade.
-Purchased off of Ebay for half of retail for entire kit.
-Includes decoder, antenna, Wrangler specific mounting brackets and wiring.
-Works great. The only place it doesn't work is in the Taco Bell drive through!
-Nice sturdy brackets. I replaced the torx bolt on the roll bar with a metrix allen bolt.
-Wiring was perfect, as well as cover for antenna. No issues.
-Stock radio is lame, when it comes to display. No names, no channels...just numbers. Blah.
-http://www.sirius.com/

-6 CD Factory Changer.

---
COMMUNICATIONS
-CB Radio.
-Cobra 75
-3ft whip
-Antenna Spring.
-Purchased from a local shop in East Mesa, called CB Exchange on Main Street.




---


-FRS/GMRS.
-Motorola portable FRS/GMRS.
-Stored in Glove Compartment, with power hookup for longivity.
-Purchased on Ebay for half of local price, new.

---


-Cell Mount.


---


-DC small battery charger.


---
LOCKER CONTROL:
-Copied from various places on the internet.
-Got the bling/bling CF arming switch from Autozone.
-Had to knarl out the back side of the hole since I drilled so low.
-Switch can hit your knuckle on the shifter, so drill higher.
-I used sliceless wiring, so we'll see how long it last!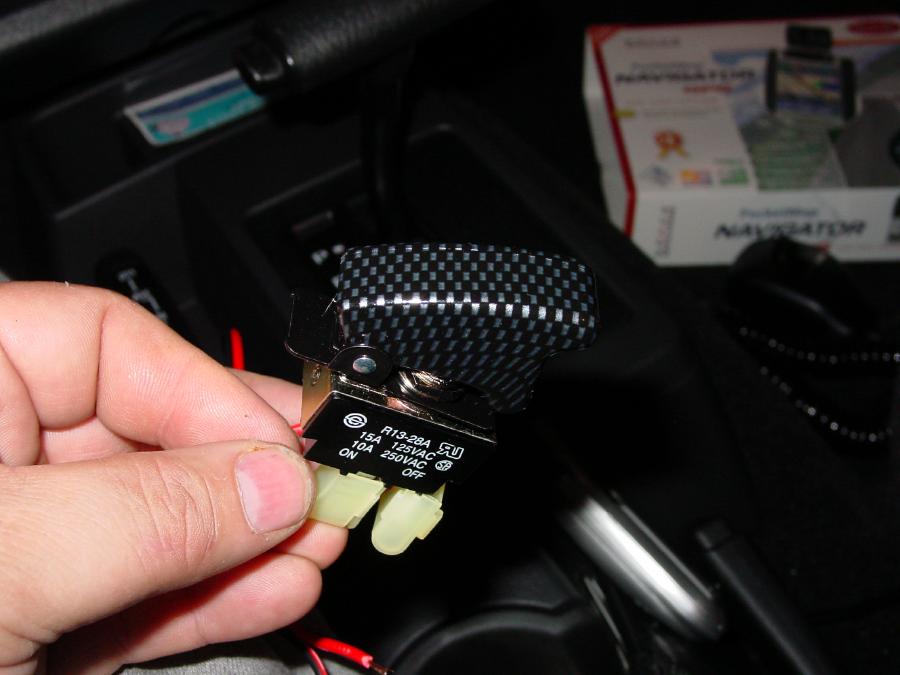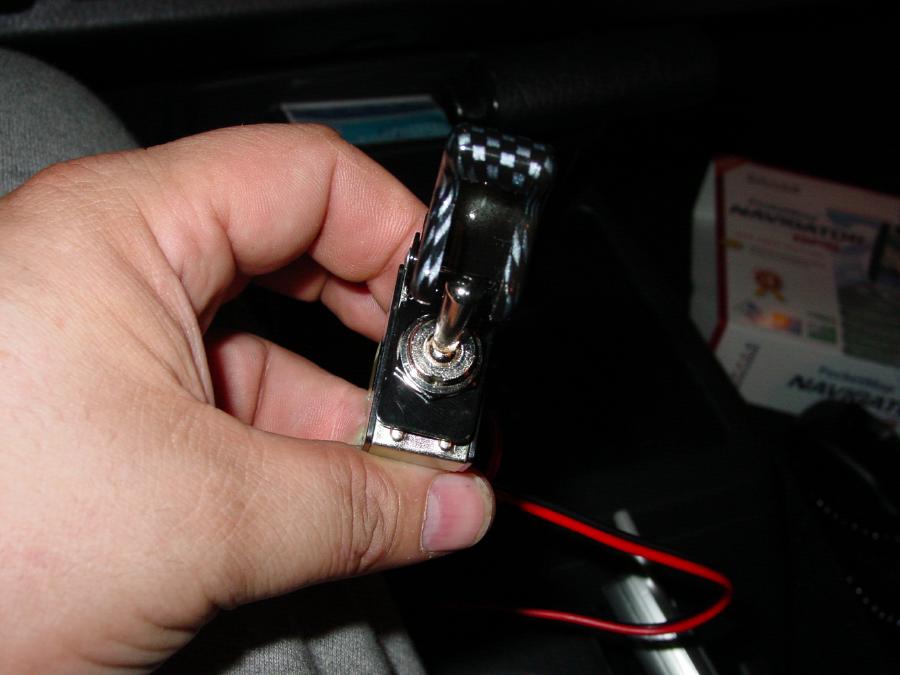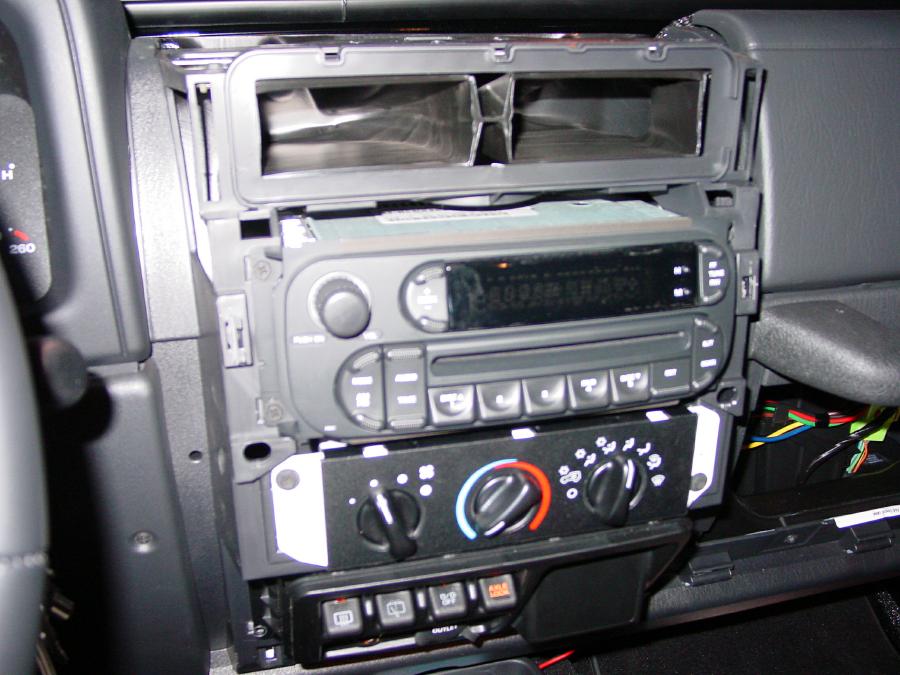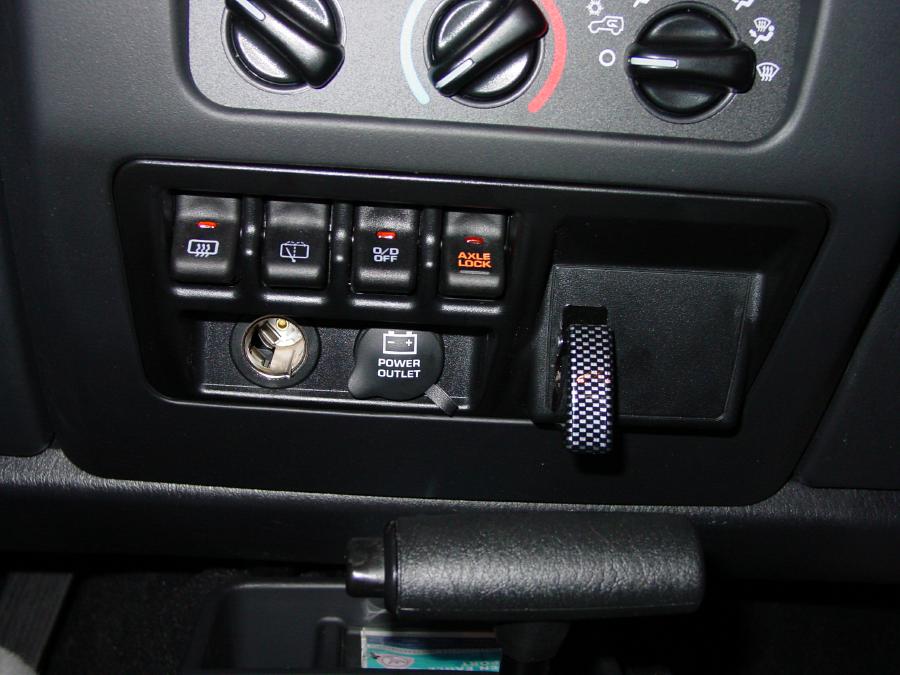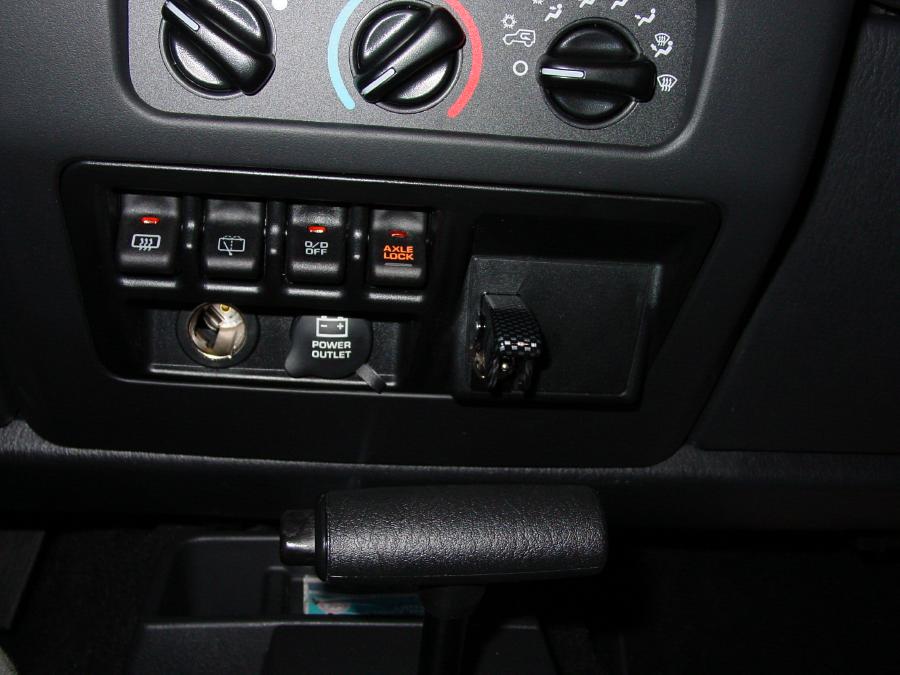 ---
ONBOARD AIR
---


-Mounting.


---


-Electric Supply.


---


-Plumbing.
---
Back to Jeep Index